Topical Relief In
18 minutes
Clinically Proven by AMA Labs
HELPS JOINTS AND MUSCLES

NO SMELL

IMPROVES RANGE OF MOTION

27 ORGANIC PLANT INGREDIENTS

60 APPLICATIONS PER TUBE

TRANSPARENT WHEN APPLIED

Works on Knee, Hip, Back, Shoulder, Elbow, Neck and Hands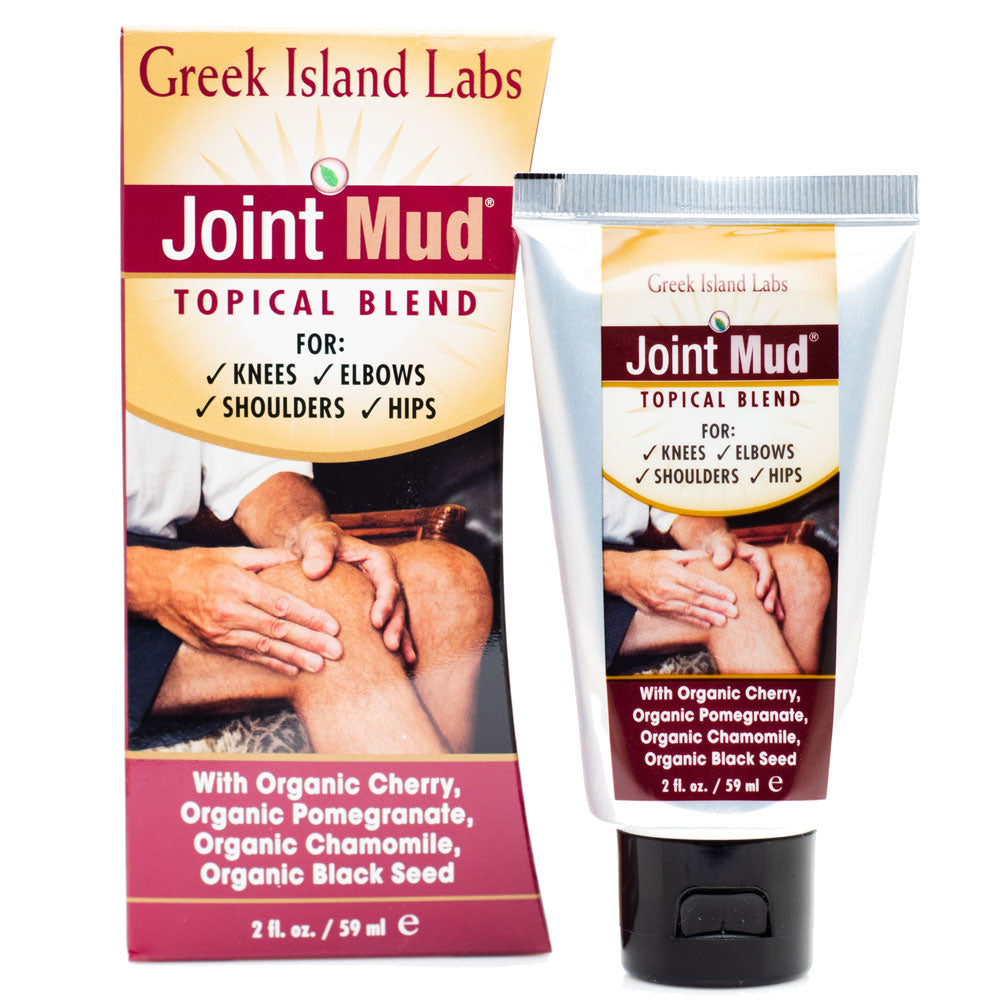 Buy Now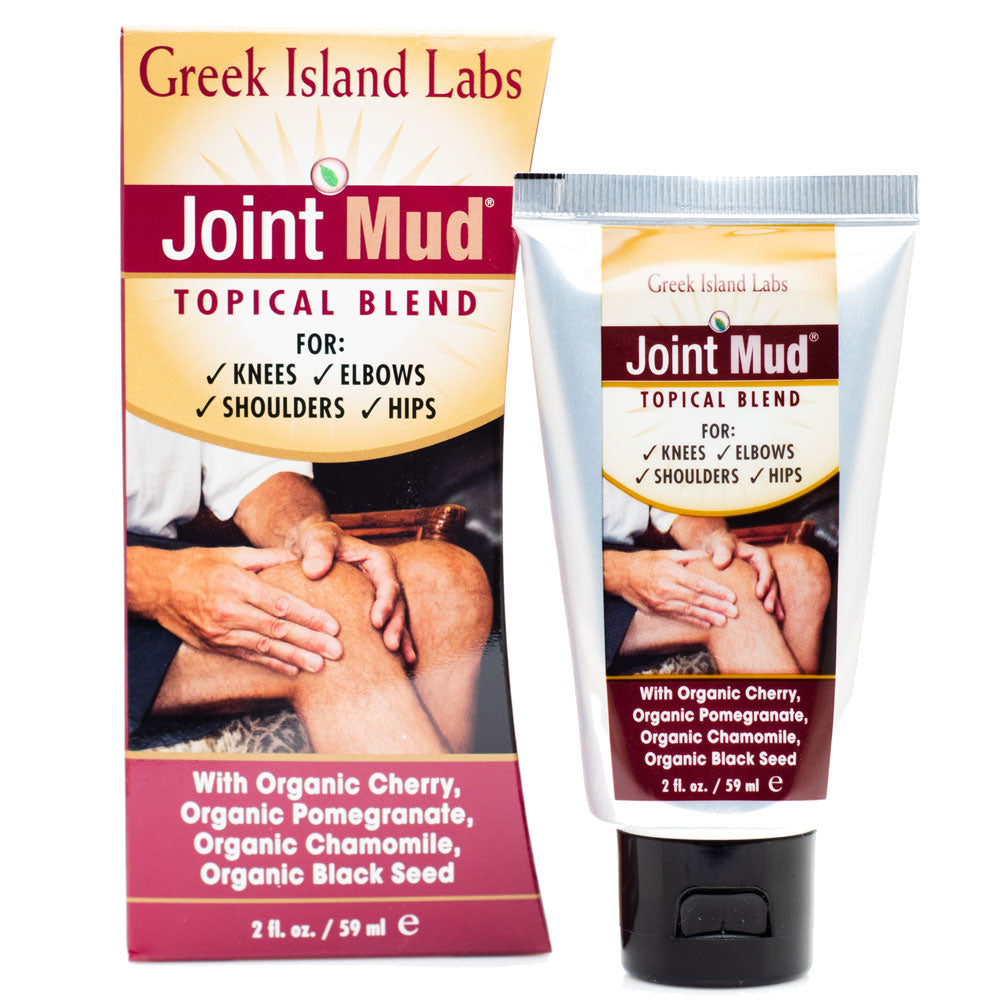 Knee Injury & Joint Mud
"I have a lot of pain in my right knee from playing basketball over the years, it was unbearable to even walk. Daily activities were difficult, I felt like an old man. I found joint mud, the pain completely subsided. By day 2, the pressure was taken off tremendously."
~ Blake Howard
Joint Mud Clinical Study
According to a major independent clinical study by AMA Laboratories, Greek Island Labs' Joint Mud demonstrated significant reduction in joint problems by an average of 74% within the first 18 minutes. In a second clinical study of the long-term results, AMA Laboratories found that after 28 days there was a 239% improvement in joint flexibility and range of motion.
Joint Mud ™
Results in 18 Minutes!
No Smell
60 applications per box
100% Plant-Based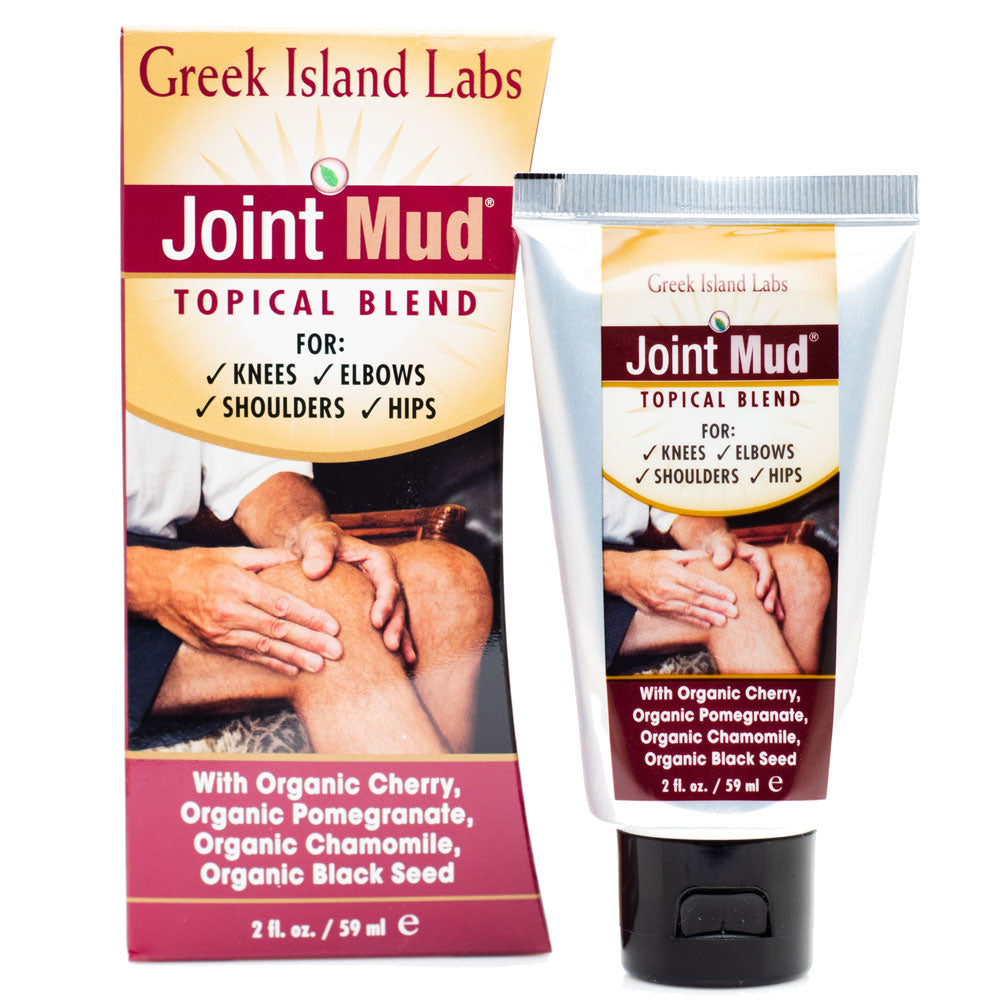 $35
$19.99
(60 day supply)
sale
Select one of these options:
Joint Mud
100% Plant Based
Organic Cherry
Contains antioxidants that fight free radicals, thus promoting general health.
Organic Black Seed
Considered one of the most healing herbs ever to be discovered.
Organic Chamomile
Well-known in natural and homeopathic medicine for soothing irritated muscle and tissue.
100% Plant Based
Organic Pomegranate
Shown by Case Western Reserve University scientists to impact human cartilage cells.

Organic Oregano
The ancient Greeks recognized oregano oil for its ability to promote the sensation of calm.

Organic Frankincense
A cytophylactic promoting regeneration of healthy cells and keeps existing cells and tissues healthy.
Ingredients
organic cherry oil, organic chamomile oil, organic pomeganate oil, organic black seed oil, organic birch oil, organic basil linalool oil, organic clary sage oil, organic ginger oil, organic frankincense oil, organic lavender oil, organic marjoram oil, organic oregano oil, organic juniper berry oil, organic peppermint oil, organic pine oil, organic tarragon oil, organic wintergreen oil, organic spruce oil, organic spearmint oil, organic thyme red oil, organic yarrow oil, organic rosemary oil, organic clove oil, organic lavadin oil, organic fragonia oil, organic myrrh oil, organic vetiver oil
X